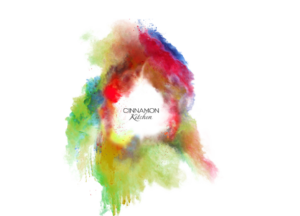 Holi is an Indian festival of colour celebrated to announce the arrival of spring and the passing of winter. It is also a festival of letting go of what has already passed. It's a time to end conflicts, forget past mistakes and move on forward with optimism and hope. 
This Holi, we invite you to help us celebrate with us as we have a series of special feasts, hands-on cookery masterclass, sit-down supper clubs and run-around colourful powdered paint pelting fun – the perfect antidote to a stressful day in the office. 
Here is everything we have in store for you!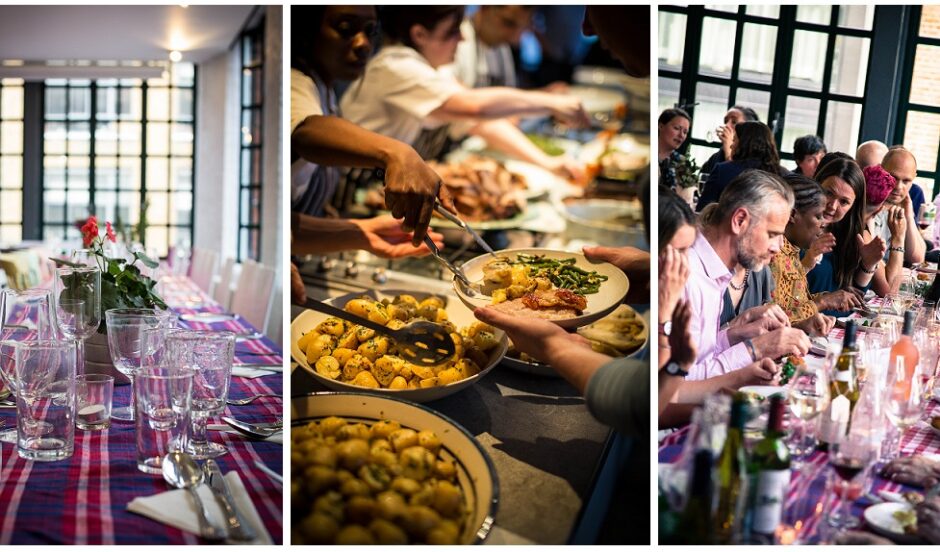 Holi Supper Club with Vivek!
Food and feasting with friends and family are central to Holi, and on 

Tuesday the 7th of March, from 6:30pm onwards

, Cinnamon Kitchen City will host a Holi Festival Feast Supper Club with five masterful courses from Vivek Singh and the restaurant's head chef, Raju Ramachandran. Bring friends, family and colleagues together to indulge in an assortment of delicious dishes from pollock paturi to cauliflower kempu, a selection of Vivek's favourite Holi dishes. The evening commences with a canapes reception and welcome by Vivek and ends in a Food Coma!  And that's not all, those who book the supper club will each receive a pot of gulal – coloured powder paint – to decorate their face at the House of Holi pod!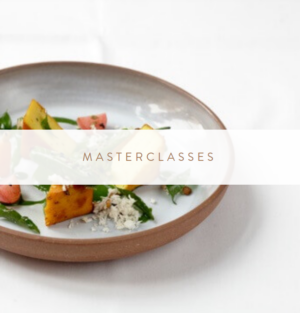 Vivek Singh's Holi Masterclass
Don't miss your chance to book your spot in our cookery masterclass hosted by Vivek showcasing Food of Festivals – Holi masterclass. Here participants learn how to use traditional and modern Indian cooking methods to make a range of festive, celebratory and colourful dishes, often served during the festival of Holi. This class has a particular focus on Indian street food, as well as vegetarian dishes making it a great gift for those people in your life who love food and learning. On the 
11th of March
, begin your masterclass with a welcome drink after which you will experience an exclusive 'behind the scenes' tour of our working kitchen. A three-course lunch, showcasing some of the dishes explored in the class with paired wines, finishes the day perfectly. Take home, a goodie bag –  complete with a signed cookery book, herbs and spices and recipes.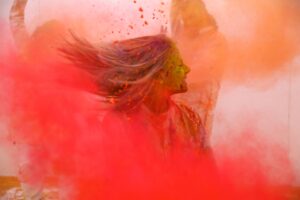 House of Holi!
Leave the drab and dreary city at the door, change out of your office wear and step into the madness at the House of HOLI for thirty minutes of paint-pelting with friends, family and colleagues to mark the Indian festival of colour. Sitting amongst the skyscrapers of London's financial district, Cinnamon Kitchen will bring a vivacious dose of colour to the urban environs of the Square Mile with the return of its purpose-built party pod popping up outside of Cinnamon Kitchen City. The perfect excuse to escape the office, workers can kick off their heels, loosen their ties and experience a half hour of launching colourful powdered paint at each other to celebrate the renowned festival. No Indian celebration would be complete without a feast of delicious dishes and Cinnamon Kitchen will be serving up a spirited five-course #HouseofHOLI menu to enjoy after a round of paint-throwing.