Take your taste buds on a journey…
We've created our new 'Dine at Home' range by fusing the spices of the subcontinent with the finest ingredients and culinary traditions to create modern dishes that remain classic and timeless, bringing Indian fine dining to the comfort of your own home. All expertly created by Vivek Singh.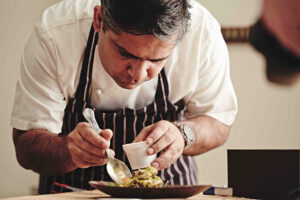 From sides to centre pieces for two, Tandoori to Saag Aloo and even Tiffin boxes for one, we've got you covered. Choose from:
Mains: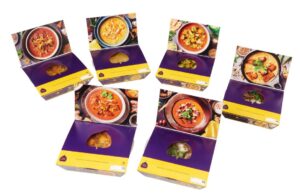 Centre Pieces (for two):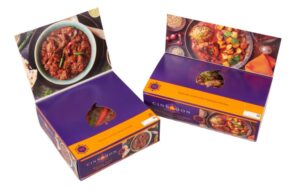 Tiffins (for one):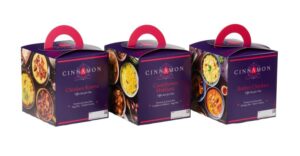 Sides: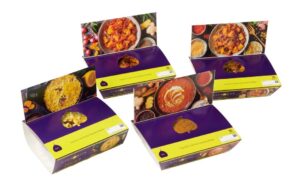 Browse our range exclusively at Tesco.
WIN with Cinnamon Kitchen Dine at Home
Click here to find out more about our launch promotion to WIN a luxury London weekend break for 2 including an Indian cookery masterclass with Vivek Singh!
UK, 18+ only. 00:01 01/10/22 – 23:59 31/01/23. Purchase any of the Cinnamon Kitchen range available in selected Tesco stores (see here for list of stockists) and take a picture of your cooked meal and the front of the Cinnamon Kitchen packaging then either go to the @CinnamonKitchen Facebook page, locate the promotional post, and comment using #MyCinnamonKitchen and upload the photo underneath the promotional post or follow @CinnamonKitchenDineAtHome on Instagram and post on your gird (not a reel or story) with your photo tagging us @CinnamonKitchenDineAtHome and include the hashtag #MyCinnamonKitchen or post on Twitter and upload the photo, tag us in @CinnamonKitchen and include the hashtag #MyCinnamonKitchen to be entered into the Prize Draw. Monthly Prizes: 100 x cookbook (25 per month). Grand Prize:1 x luxury weekend in central London for two. Including 1 x cookery masterclass for two with celebrity chef Vivek Singh at Cinnamon Kitchen City & dinner for two at Cinnamon Kitchen Battersea on Saturday night.  Retain receipt to claim. Max 1 entry per person. Max 1 Prize type per person. Visit www.cinnamon-kitchen.com/tesco-promo-terms/ for full T&Cs and Prize details. Promoter: Cinnamon Kitchen Limited, Princess Margaret Way Holly Wood Park, Aberavon Beach Front, Porttal Bot, West Glamorgan, SA12 6QP
Please feel free to share your feedback by email or by writing to us at:
Cinnamon Kitchen,
2nd Floor Colmore Court
9 Colmore Row, Birmingham, B3 2BJ